Small Press Expo in Maryland, and an Arlington Event!
As promised, here are details for where you can find me this coming weekend in the DC Metro area (again!!!).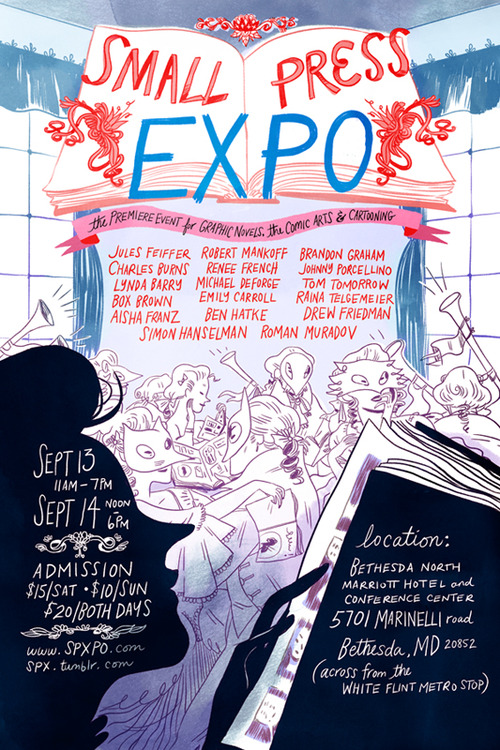 September 13-14 Small Press Expo (SPX) Marriott Bethesda North Hotel & Conference Center 5701 Marinelli Road North Bethesda, MD 20852 Bethesda, MD
I'll be stationed at table H1-H2 most of the weekend, and that's where you can find me and (debut!) copies of Sisters. I'll have hardcovers, paperbacks, and a few of the box sets (the ones with the stickers!). I'll also have a limited number of Smiles and Dramas, plus Smile t-shirts and original art! Look for my brand-new SISTERS banner!
I've also got a spotlight panel during SPX, where I'll be chatting with Isaac Cates about my work and how it relates to my life. That's on Saturday 9/13 at 1pm, downstairs in the White Oak room. For more information about SPX, show hours, and ticket prices, visit their website!
Monday, September 15 And because I just love DC bookstores so very much, I'll be speaking and signing at One More Page Books in Arlington on Monday afternoon at 4:30pm. Join my husband Dave and I for some interactive drawing, Q&A, and book signing!
One More Page Books 2200 N Westmoreland Street #101 Arlington, VA 22213 info@onemorepagebooks.com 703.300.9746